Download ManageR
Price: 10 EUR/month + tax. You can select the number of months at checkout.
An email confirmation will be sent on your PayPal email address after processing the request, usually under 10 minutes.
NOTE: e-checks take from 3 to 5 days to be cleared.
There is a Free version and a Premium version.
Features
WARNING: DOES NOT AUTO-SOLVE CAPTCHAs, world hunger or find your missing keys!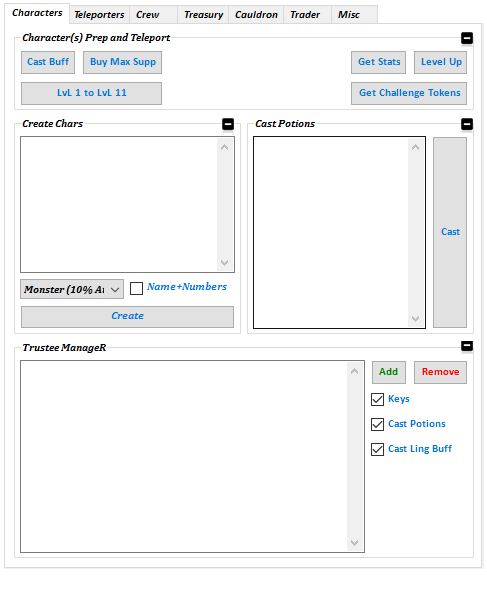 Manager (Misc)
Check the accounts, type the names of the potions on separate lines, Cast.
Good usage: Remnant Solice Lev 6, Brutality Potion - Use the FULL Name of the potions
Bad usage: potion (it will cast ANY first potion it finds)
Custom Groups
Extra stats (Attack, HP, Rage, Max Rage, etc...)
Cast/Auto-Cast Underling Buff
Buy supplies - works only for non-trustees
Level Up - works only for non-trustees
Add/Remove trustees to checked acoounts - works only for non-trustees
Trustee vs Owned accounts visual feedback
All/Trustee/Owned filter
Moving uses shortcuts and teleports
Invite Manager
Hitlist Manager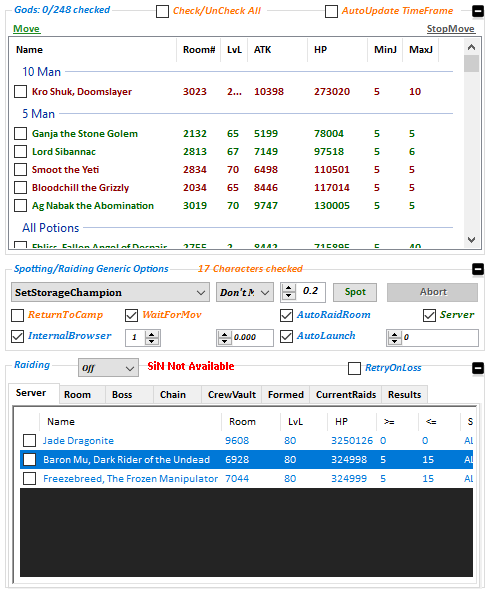 Raider
Chain/Set Raids: raid and move based on custom raids list
Spotting: raid server/room(set)/boss gods
Move to gods - Manually / Ask to move on spawn / Auto-move on spawn
If former has a raid ongoing, form with another account
Delay join raid
Set minimum rage to keep
Time amount to raid Boss gods
Cast SiN on Raid launched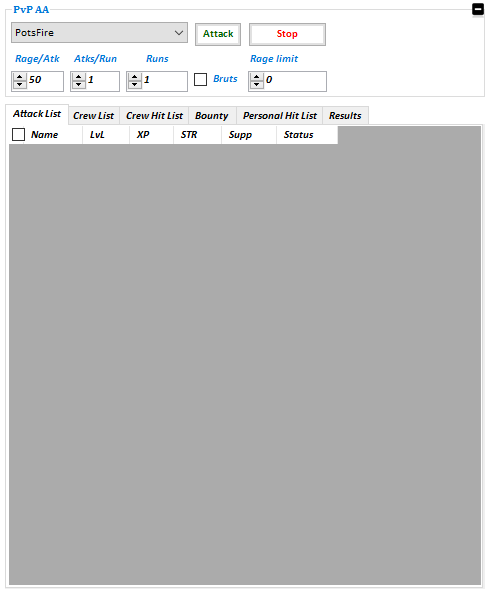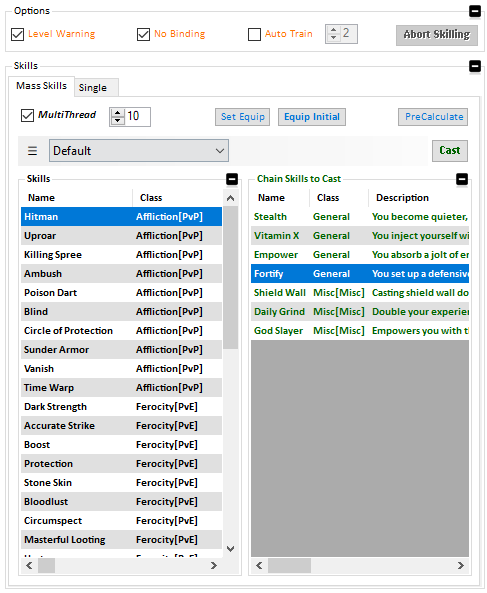 Skiller
Single or Multiple accounts
Re-equips initial items after skilling
Equip or Ignore bindable items
Warns if not max level or equiping items failed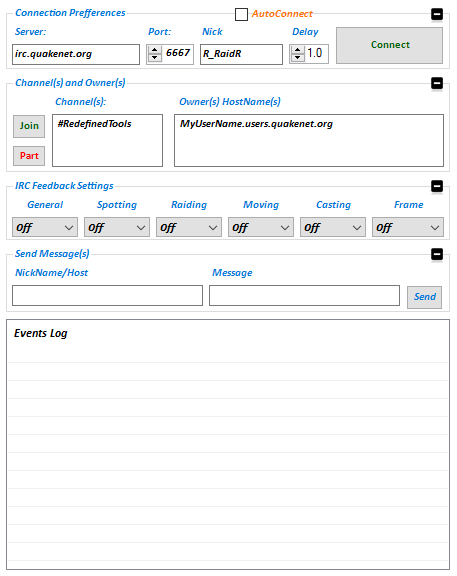 IRC
HowTo: Set IRC Name, Set #channel(s) to join, Add hostname (/whois nickname - the part after the @) to owners hostname, private message the bot with commands.
Announces events on Private Message or/and IRC #channel
Commands: [help] [nick] [join] [part] [disconnect] [msg] [tf] [status] [group] [login] [logout] [cast] [spotting] [raid] [characters] [mover] [die] [pccontrol]
help - Displays a List of Commands
help CommandName - Displays subcomands for CommandName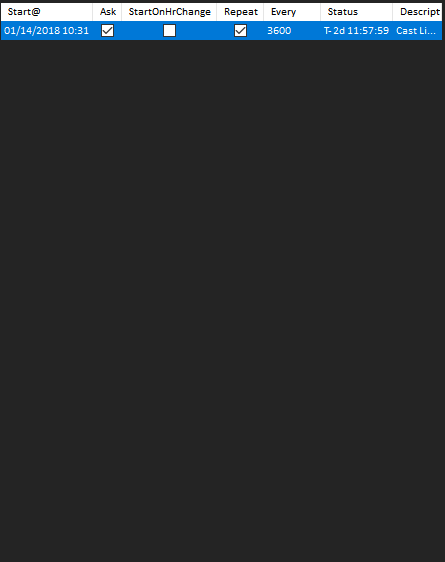 Scheduler
Run at specified Date/Time, Repeat every X minutes, Auto and Custom message
Works for: BossRaids, Potion Casting, Underling Buff, Skilling and more
Support
If the program crashes on start
Be sure all instances of the program are closed
Uninstall the program
Go to "%userprofile%\AppData\Local\Apps\2.0\" there are randomly named folders, go inside them and remove any "rede...ExtraRandomCharacters" folders you find
or Contact us
News & Change List
https://www.redefined.ro
IRC
by Redefined.users.quakenet.org