4/21/17 -

Lucile Collection, God Slayer, King of the Week & Max Character :


Lucile Collection
Lvl 75+: Lucile has a new collection available in which you need to defeat powerful protectors in singular combat. To track your collections, head over to the Collections page.

God Slayer
The Seventh wave of the God Slayer has been released. Search for Phoenix Slayer to see who you need to defeat next to raise your God Slayer skill.

King of the Week
We have updated the King of the Week set. The set bonus was raised from 3000 ATK / 6000 HP to 4000 ATK / 10000 HP. Also each Elemental Damage has gone from 150 to 350 if the item had Elemental Damage on it.

Max Character Slot Upgrade
A lot of you have been asking for ability to get more character slots on your RGA since some players currently have 75/25 from the server merge in 2015. Well this option is now available to everyone. Check out the treasury for the +25 Character Slots to start building your RGA even bigger.
This item will unlock character slots for both servers no matter which server you purchase the item on.
4/14/17 -

War of Zhul:


The War of Zhul invasion has been put to a stop. Herrivon, Mercenary of War is now vulnerable. Defeat him before he has a chance to retreat!

Click here to raid Herrivon, Mercenary of War.

Congratulations to the Summoning Shard Contest winners, please submit a support ticket to claim your prizes.

Brutus will remain in Diamond City with the Summoning Shards and Augments of Zhul quests until Herrivon has been killed on both servers.
3/31/17 -

War of Zhul:


The War of Zhul has begun! Herrivon, Mercenary of War has spawned minions throughout the streets of Diamond City, along with his own personal Guardians! Rally your alliances and fight with honor as you battle your way through the streets to rid this land of the Zhulian filth! Speak to Brutus to begin your defense of Diamond City.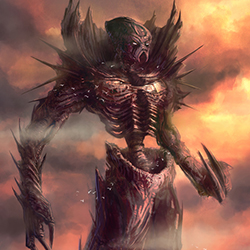 Belvok's catastrophic failure to invade Diamond City meant his minions shifted their allegiances to a new form of power, including the three Zhulian Guardians. These Guardians have a chance to drop item loot including Heart of Nature keys, Zhulian Power Shards, Potions, Rings of Kinetic Power, Efflorescent Spears and more. These 3 guardians spawn randomly over the first 12 hours of the invasion.

The major changes this event include:
-To help prevent backpack and item transfer lag, general quest/recipe drop rates have been reduced. This also means that the requirements of quests / recipes have also been lowered to compensate for this change.
-Brutus is offering a new quest called Augments of Zhul. Similar to the Augments of the Mind quest from the Zombie Invasion, this quest presents war participants with the opportunity to obtain 1 of 3 tiers of a new augment, depending on the amount of summoning shards collected. This quest will not remove your summoning shards.
-The competition winner from each server will now receive the new Zhulian Conqueror Orb Set. See the WoZ page for more on this topic.

The Efflorescent Spear can be used to upgrade your Tier 2 pants to a Tier 3 version. Speak with Brutus to initiate this trade.


During this event you can speak with Brutus to once again upgrade your Infused Pristine Set to the Unstable Pristine Set! Brutus is also once again temporarily allowing you to upgrade your Pristine Orbs to the Infused Pristine Set at the cost of Zhulian Power Shards.

Players can once again obtain the Augment of Zhulian Warfare. Speak to Brutus for more information!

Only 1 character per person is eligible to place in the top 5 for the Summoning Shard contest. This includes cross server and using other RG accounts as well. You can however choose any character on your winning RGA to receive the rewards.

For further information on these topics, see the War of Zhul FAQ's on the Command Center page.

Due to the Zhulian Army stampeding over our servers, there is a possibility of a downtime period up to 1-2 hours shortly after the launch of WoZ to defeat the Lock Error boss. We apologize for this inconvenience.